Jerry Goldsmith Sheet Music
Jerrald King "Jerry" Goldsmith (February 10, 1929 – July 21, 2004) was an American composer and conductor.
He is considered as one of the most prominent and prolific film composers of the 20th century. Goldsmith worked in various film and television genres, but is commonly associated with action, science fiction, fantasy, and horror films. He was nominated for five Grammy Awards, nine Golden Globes, four BAFTAs and seventeen Academy Awards, but only received one Oscar for The Omen in 1976.
A list of his distinguished film scores, most of which were Oscar nominated, include Freud, A Patch of Blue, The Blue Max, The Sand Pebbles, Planet of the Apes, Patton, Escape from the Planet of the Apes, Papillon, Chinatown, The Wind and the Lion, The Omen, Logan's Run, Islands in the Stream (acknowledged by Goldsmith as his own personal favorite), The Boys from Brazil, Capricorn One, Alien, The First Great Train Robbery, Star Trek: The Motion Picture, Poltergeist, Twilight Zone: The Movie, Lionheart, The Russia House, First Blood, Rambo: First Blood Part II, Rambo III, Total Recall, Medicine Man, Basic Instinct, Hoosiers, The Edge, The 13th Warrior, The Mummy, and Rudy. Goldsmith's Oscar-nominated score for Under Fire (1983) prominently featured solo guitar work by Pat Metheny. Of all the scores he wrote, Goldsmith has said that Basic Instinct was the hardest and most complex, according to a mini-documentary on the special edition DVD.
Violin ...
Piano



Piano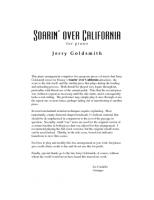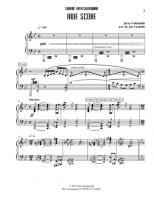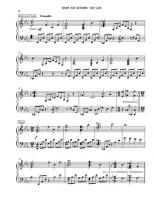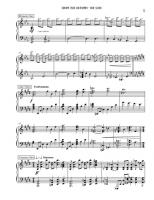 ...
Search for Free Sheet Music

You can make a search through the entire collection of sheets.
Latest Artists