Sammy Fain Sheet Music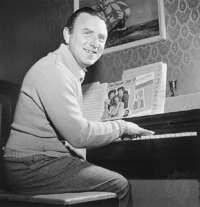 Sammy Fain (Samuel E. Feinberg, June 17, 1902 – December 6, 1989) was an American composer of popular music. He was born in New York City. In 1923, Fain appeared with Artie Dunn in a short film directed by Lee De Forest filmed in DeForest's Phonofilm sound-on-film process. In 1925, Fain left the Fain-Dunn act to devote himself full-time to composing.
Fain worked extensively in collaboration with Irving Kahal. Together they wrote classics such as "Let a Smile Be Your Umbrella". Another lyricist who collaborated with Fain was Lew Brown, with whom he wrote "That Old Feeling". His Broadway credits also include Everybody's Welcome, Right This Way, Hellzapoppin', I'll Be Seeing You, Flahooley, Ankles Aweigh, Christine and Something More.
Fain also composed music for more than 30 films in the 1930s, 40s and 50s. He was nominated for the best Original Song Oscar nine times, winning twice, with "Secret Love" from Calamity Jane in 1954 and with "Love Is a Many-Splendored Thing" from the movie of the same title in 1955. He co-wrote both songs with Paul Francis Webster, another long-time collaborator. Fain wrote the second theme to the TV series Wagon Train in 1958, which was called (Roll Along) Wagon Train. He also contributed to the song scores for the Walt Disney animated films Alice in Wonderland, Peter Pan, and The Rescuers.
In 1963, he collaborated with Harold Adamson in writing songs for the movie The Incredible Mr. Limpet, which came out in 1964, and such songs as "I wish I Were A Fish" "Be Careful How You Wish" and "Deep Rapture" enhanced his fame.
Fain died in Los Angeles, California, and is interred at Cedar Park Cemetery, in Emerson, New Jersey.
Piano

Piano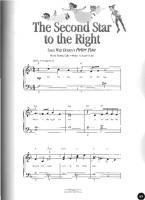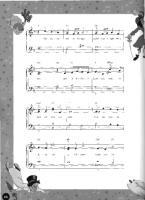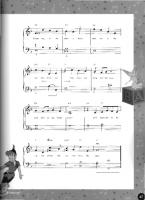 Search for Free Sheet Music

You can make a search through the entire collection of sheets.
Latest Artists