Stephen Foster Sheet Music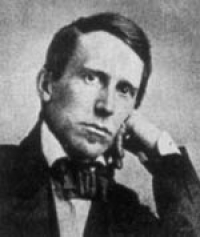 Stephen Collins Foster (July 4, 1826 – January 13, 1864), known as the "father of American music," was the pre-eminent songwriter in the United States of the 19th century. His songs, such as "Oh! Susanna", "Camptown Races", "Old Folks at Home" ("Swanee River"), "Hard Times Come Again No More", "My Old Kentucky Home", "Old Black Joe", and "Beautiful Dreamer", remain popular over 150 years after their composition.
Stephen Foster was inducted into the Songwriters Hall of Fame in 1970.
"My Old Kentucky Home" is the official state song of Kentucky, adopted by the General Assembly on March 19, 1928. "Old Folks at Home" is the official state song of Florida, designated in 1935.
The melody of Foster's "Old Dog Tray" is incorporated into Puccini's opera La Fanciulla del West (as the aria Che faranno).
Eighteen of Foster's compositions were recorded and released on the Beautiful Dreamer: The Songs of Stephen Foster collection. Among the artists that are featured on the album are John Prine, Alison Krauss, Yo Yo Ma, Roger McGuinn, Mavis Staples and Suzy Bogguss. The album won the Grammy for Best Traditional Folk Album in 2005.
Douglas Jimerson, a tenor from Baltimore who has released CD's of music from the Civil War era, released Stephen Foster's America in 1998.
American singer-songwriter Chris Stuart penned and recorded "Dear Friends and Gentle Hearts," a mournful song about Foster's sad fate.
American classical composer Charles Ives freely quoted a wide variety of Foster's songs in many of his own works.
A Squirrel Nut Zippers song titled "The Ghost of Stephen Foster" features references to his most famous works, including "Camptown Races".
Search for Free Sheet Music

You can make a search through the entire collection of sheets.
Latest Artists