Guy Sebastian Sheet Music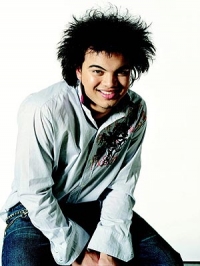 Guy Theodore Sebastian (born 26 October 1981) is an Australian singer-songwriter, and winner of the first Australian Idol television talent quest in 2003. Between December 2003 and November 2007 he released four top 4 albums including a #1 and #2, which all achieved either platinum or multi platinum accreditation. His fifth album Like It Like That features several tracks with John Mayer playing guitar and singing backing vocals, and also a duet with Jordin Sparks. The album was released on October 23, 2009, and debuted at #6, achieving gold accreditation in its third week on the ARIA chart.
Sebastian has also released six top 10 singles which includes four #1's, and three other top 15 and one top 40 single. His most recent #1 is "Like it Like That" the title track from his latest album. It was released as the first single in Australia on August 7, 2009 and reached #1 in its 4th week and spent 12 weeks in the ARIA Top 10 and has achieved 2x platinum accreditation. "Art of Love", the song featuring Jordin Sparks, was officially released as the second single on November 20, 2009 and has reached #10 on the ARIA Singles Chart.
During his career Sebastian has been awarded 10 platinum and 1 gold accreditation for albums, and 8 platinum and 2 gold accreditations for singles, the highest album and single accreditations of any Australian Idol contestant according to official Australian Recording Industry Association records. In total Sebastian has sold over 1.45 million cds in Australia alone, including more than 800,000 albums. Three of his albums have been nominated as highest selling album at the annual ARIA Music Awards, Just As I Am in 2004, Beautiful Life in 2005, and The Memphis Album in 2008. His debut single "Angels Brought Me Here" although only released in late November 2003 placed #1 on the End of Year Top 100 ARIA Singles Chart in 2003, and was awarded the ARIA for highest selling single at the 2004 ARIA Awards.
Sebastian is third on the list of Australian performers with #1 singles this decade, ahead of him being Kylie Minogue with six and Delta Goodrem with eight. His four #1 singles also places him second in Australian chart history for most #1 singles by an Australian solo male act. Ahead of him with five is John Farnham. Sebastian's are ARIA #1's. Farnham's were achieved over three decades, with four Go-Set Australian National Chart/Kent Music Report #1's between 1968 and 1986 and one ARIA Chart #1 single in 1988 Sebastian has received a number of awards including Channel V's Artist Of The Year in 2004, and Urban Music Awards for Best Male Artist in 2006 and Best R&B Album for his third album Closer To The Sun in 2007.
Early in his career Sebastian had some success overseas with his first single reaching #1 in New Zealand, Malaysia, Singapore, the Philippines and Indonesia. His success outside Australia is most evident in New Zealand, where his first single "Angels Brought Me Here" was accredited platinum. It spent 3 weeks at #1, and remained in the NZ Top 50 chart for 22 weeks during 2003/2004. His debut album Just As I Am reached #3 on the NZ charts, and gained 2xplatinum accreditation. His second single "All I Need Is You" peaked at #5, and spent 14 weeks in their Top 50. Despite Sebastian's success in these countries his record label did not release his follow up albums there. In 2008 Sebastian was signed to Victor/Sony to release an album in the US. The album is currently set for release there in 2010.
Piano


Piano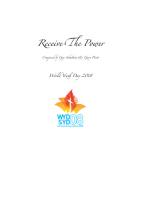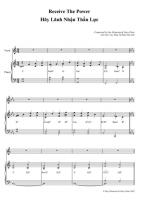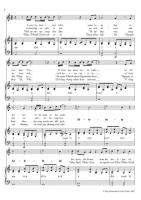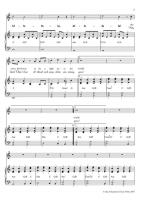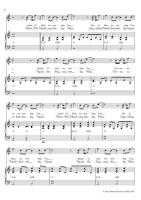 ...
Search for Free Sheet Music

You can make a search through the entire collection of sheets.
Latest Artists