Cynthia Weil Sheet Music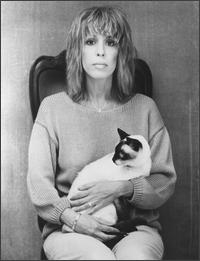 Cynthia Weil (born October 18, 1940, New York) is a prominent American songwriter. She is famous for having written many songs together with Barry Mann.
Weil was trained as an actress and dancer but soon demonstrated a songwriting ability that led to her collaboration with Barry Mann whom she would eventually marry. Weil became one of the Brill Building songwriters of the 1960s, and one of the most important writers during the emergence of rock and roll.
She and her husband went on to create songs for numerous contemporary artists, winning a number of Grammy Awards and Academy Award nominations for their compositions for film.
In 1987, she was inducted with her husband, Mann, into the Songwriters Hall of Fame.
Weil and Mann were named among the 2010 recepients of Ahmet Ertegun Award from the Rock and Roll Hall of Fame.
Search for Free Sheet Music

You can make a search through the entire collection of sheets.
Latest Artists