Robert Miles Sheet Music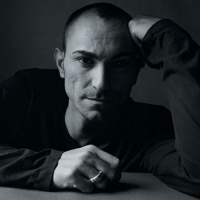 Robert Miles (born Roberto Concina, November 3, 1969, in Neuchâtel) is a Swiss-Italian record producer, composer and musician in trance and ambient music.
Robert Miles was born to Italian immigrants Antonietta and Albino Concina in Neuchâtel, Switzerland.
Although not a musical prodigy, Miles became proficient at playing the piano during his youth in Friuli, in the small town of Fagagna, where his family moved when he was still a young boy, and has been in the music scene since 1988. He worked as DJ in some Italian clubs and in 1990, he used his savings to establish his own studio and bought some second-hand equipment. However, his initial compositions went unnoticed.
In 1994, Miles wrote his most famous dream trance work, Children. The single picked up steam slowly, and within two weeks of its official release in 1995, had sold more than 30,000 copies all over Europe and topped the charts in many countries. It earned Miles platinum records in the UK and Germany and gold records in other countries. While Children did not reach a Top 20 status on the US charts, it remained popular with the DJs. In December 2004, it reached new audiences in the UK when it was sampled on a collaboration between Angel City and Ministry of Sound, entitled Do You Know?, which reached the Top 10 in the UK.
Miles's next single was Fable, with vocals by Fiorella Quinn. Part of this song was used in the theatrical trailer for the US movie, Ever After starring Drew Barrymore and Dougray Scott. His debut album Dreamland was released on June 7, 1996 in Europe, and released a few days later in the United States, with a new track, "One and One", sung by Maria Nayler and written by songwriters Billy Steinberg, Rick Nowels and Marie Claire D'ubaldo. This new track became very popular and was later released as a single in the U.S. and Germany. At the end of 1996, Miles released a new version of Dreamland, called Dreamland - The Winter Edition, containing the track "One and One", which wasn't released in the European version of Dreamland. "One and One" was originally written for a Polish leading female artist Edyta Górniak. She recorded it a year later on her international debut album Edyta Gorniak.
On November 27, 1997, Miles released another track, "Freedom", which was one of the key tracks on the album 23am featuring vocals provided by Kathy Sledge of Sister Sledge. Containing a different feel from the previously light Dreamland, 23am incorporated more lyrics-driven songs than its predecessor while maintaining Miles' trademark piano sound from the first album.
Miles remained under the radar until June 11, 2001, when his new album, Organik, was released on both vinyl and CD. Featuring the new single "Paths", it was considered by many fans to be a break from the style that Miles had pioneered in his first two albums.
In 2003, an album mainly remixes of many of the songs found on Organik was released. The album, appropriately titled Organik Remixes, contained remixes by the winners of the remixing contest held on Robert Miles' website, as well as remixes from well known artists such as The Future Sound of London, whom he has stated are a major influence on his music. The album also had one new track, "Bhairav", which featured the vocals of Amelia Cuni.
In late 2003, Miles moved from his home in London to Los Angeles. He started his own production label, Salt Records, and in 2004 released an album created under a partnership with Trilok Gurtu, entitled Miles Gurtu.
Search for Free Sheet Music

You can make a search through the entire collection of sheets.
Latest Artists