Pans Labyrinth Sheet Music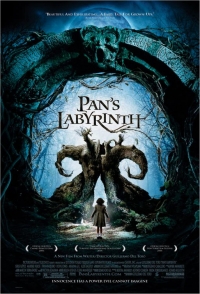 Pan's Labyrinth (Spanish: El laberinto del fauno, literally The Labyrinth of the Faun) is a 2006 Spanish language fantasy film written and directed by Mexican film-maker Guillermo del Toro. It was produced and distributed by the Mexican film company Esperanto Films.
Pan's Labyrinth takes place in Spain in May and June, 1944, after the Spanish Civil War, during the franquist repression. Also present is the main character Ofelia's fantasy world which centers around an overgrown abandoned labyrinth. Ofelia's stepfather, the Falangist Captain Vidal, viciously hunts the Spanish Maquis, guerrillas who fight against the Franco regime in the region, while Ofelia's pregnant mother grows increasingly ill. Ofelia meets several strange and magical creatures who become central to her story, leading her through the trials of the old labyrinth garden. The film employs make-up, puppetry, and CGI effects to create its creatures.
Del Toro stated that he considers the story to be a parable, influenced by fairy tales, and that it addresses and continues themes related to his earlier film The Devil's Backbone, a spiritual sequel, though not an actual sequel. The original Spanish title refers to the mythological fauns of Greek mythology, while the English title refers specifically to the faun-like Greek character Pan (intended to help English-speakers differentiate the title from the term fawn). However, del Toro has stated that the faun in the film is not Pan.
Piano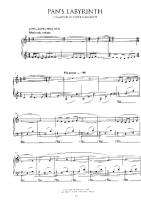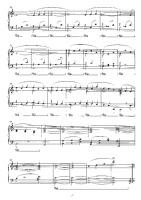 Piano

Piano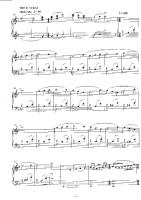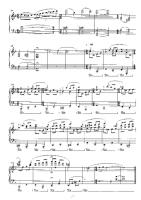 Search for Free Sheet Music

You can make a search through the entire collection of sheets.
Latest Artists