Hanon Sheet Music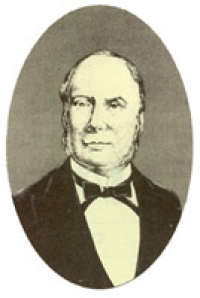 Charles-Louis Hanon (born in Renescure, France 2 July 1819, died in Boulogne-sur-Mer, France 19 March 1900) was a French piano pedagogue and composer. He is best known for his work The Virtuoso Pianist In 60 Exercises, which have become the most widely used exercises in modern piano teaching. Piano students all over the world know of Hanon's famous training exercises for pianists. Both Sergei Rachmaninov and Josef Lhévinne claimed Hanon to be the secret of why the Russian piano school delivered an explosion of virtuosi in their time, for the Hanon exercises have been obliged for a long time throughout Russian conservatories; there were special examinations in which one had to know all exercises by heart to be played in all tonalities in highly advanced speed.
Although the value of Hanon's exercises is highly recognized by most of the greatest pedagoges and pianists, it is not completely without its detractors. Some critics have questioned the merits of the independent finger technique which the exercises seek to cultivate, with some pedagogues, such as Abby Whiteside considering them to be actively harmful.
It has been a recent trend for music schools to hold a Hanon Marathon, Church Street School for Music and Art being the first to have coined the term and held the event, in which Hanon exercises are played competitively.
Other works of Hanon include 50 instructional pieces, Méthode Élémentaire de Piano, and a collection of 50 Ecclesiastical Chants.
Charles Nunzio, now in his nineties, wrote "Hanon for Accordion", a two-volume set of exercises for Piano Accordion based on a similar philosophy, which has recently been reissued in an updated edition. A Hanon for Guitar has also been written.
Search for Free Sheet Music

You can make a search through the entire collection of sheets.
Latest Artists