Debussy Sheet Music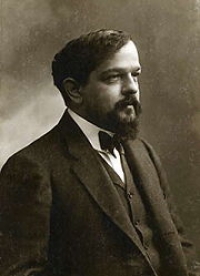 Achille-Claude Debussy (August 22, 1862 – March 25, 1918) was a French composer. Along with Maurice Ravel, he is considered one of the most prominent figures working within the field of Impressionist music, though he himself intensely disliked the term when applied to his compositions. Debussy was not only among the most important of all French composers but also was a central figure in all European music at the turn of the twentieth century.
Debussy's music virtually defines the transition from late-Romantic music to twentieth century modernist music. In French literary circles, the style of this period was known as Symbolism, a movement that directly inspired Debussy both as a composer and as an active cultural participant.
Search for Free Sheet Music

You can make a search through the entire collection of sheets.
Latest Artists