Arcangelo Corelli Sheet Music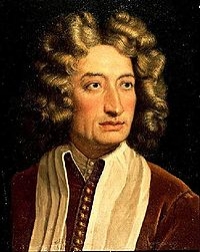 Arcangelo Corelli (17 February 1653 – 8 January 1713) was an Italian violinist and composer of Baroque music.
Corelli was born at Fusignano, in the current-day province of Ravenna, although at the time it was in the province of Ferrara. Little is known about his early life. His master on the violin was Giovanni Battista Bassani. Matteo Simonelli, the well-known singer of the pope's chapel, taught him composition.
He gained his first major success in Paris at the age of nineteen, and to this he owed his European reputation. From Paris, Corelli went to Germany. In 1681 he was in the service of the electoral prince of Bavaria; between 1680 and 1685 he spent a considerable time in the house of his friend and fellow violinist-composer Cristiano Farinelli (believed to be the uncle of the celebrated castrato Farinelli).
In 1685 Corelli was in Rome, where he led the festival performances of music for Queen Christina of Sweden, and he was also a favorite of Cardinal Pietro Ottoboni, grandnephew of another Cardinal Pietro Ottoboni, who in 1689 became Pope Alexander VIII. From 1689 to 1690 he was in Modena; the Duke of Modena was generous to him. In 1708 he returned to Rome, living in the palace of Cardinal Ottoboni. His visit to Naples, at the invitation of the king, took place in the same year.
The style of execution introduced by Corelli and preserved by his pupils, such as Francesco Geminiani, Pietro Locatelli, and many others, was of vital importance for the development of violin playing. It has been said that the paths of all of the famous violinist-composers of 18th-century Italy led to Arcangelo Corelli who was their "iconic point of reference." (Toussaint Loviko, in the program notes to Italian Violin Concertos, Veritas, 2003)
Piano


Violin

Search for Free Sheet Music

You can make a search through the entire collection of sheets.
Latest Artists