Szymanowski Sheet Music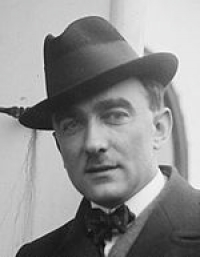 Karol Maciej Szymanowski (3 October 1882 – 28 March 1937) was a Polish composer and pianist.
Among Szymanowski's better known orchestral works are four symphonies (No. 3, Song of the Night with choir and vocal soloists and No. 4, Symphonie Concertante, with piano concertante) and two dream-like violin concertos. His stage works include the ballets Harnasie and Mandragora and the operas Hagith and Król Roger ('King Roger'). He wrote much piano music, including the four Etudes, Op. 4 (of which No. 3 may be his single most popular piece), many mazurkas and the exquisite and highly individual Metopes. Other works include the Three Myths for violin and piano, two masterful string quartets, a sonata for violin and piano, a number of orchestral songs (some to texts by Hafez and James Joyce) and his Stabat Mater, an acknowledged choral masterpiece.
According to Samson (p. 131), "Szymanowski adopted no thorough-going alternatives to tonal organization the harmonic tensions and relaxations and the melodic phraseology have clear origins in tonal procedure, but an underpinning tonal framework has been almost or completely dissolved away."
Search for Free Sheet Music

You can make a search through the entire collection of sheets.
Latest Artists